HAMMERED & STONED
Jewelry by Robin
Outspoken Textures
ABOUT
Original designs featuring hand forged copper and sterling silver jewelry creations. Techniques include bi-metal fusing, soldering, heat patinas, riveting, hand texturing and forging, etching and embossing.
---
MY MISSION
I specialize in unique, hand forged copper and sterling silver jewelry.
While I am currently only selling at local farmers markets, craft shows and festivals, please contact me about specific items.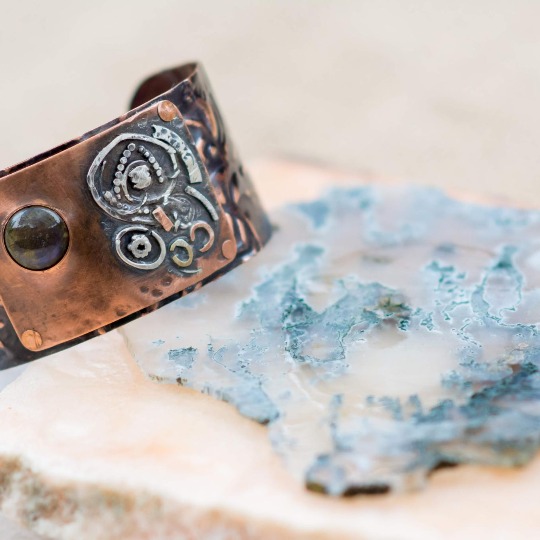 Bi-metal fused, riveted, embossed cuff with labradorite window setting.
Riveted, embossed pendant with natural patina and turquoise window setting.
Sterling Silver Dendritic agate pendant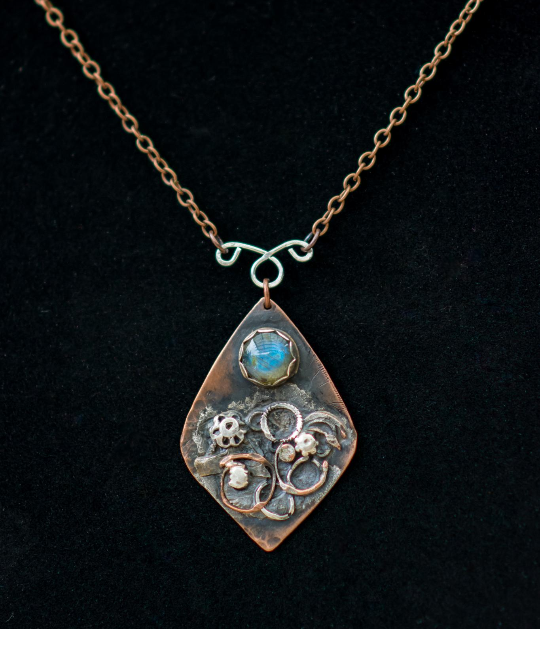 Bi-metal fused with soldered labradorite pendant
2020 Local Shows
All 2020 shows have been canceled due to COVID19
2019 Shows

June -
6.15, 6.22, 6.29 Edmonds Farmers Market

July -
7.12-7.14 Stanwood Summer Arts Jam
7.20, 7.27 Edmonds Farmers Market
August -
8.3 Edmonds Farmers Market
8.24 Edmonds Farmers Market
September -
9.6-9.8 Mukilteo Lighthouse Festival
9.14, 9.21, 9.28 Edmonds Farmers Market
October -
10.5 Edmonds Farmers Market
November -
11.8-11.10 Hero Craft Fair, Burlington
11.21-11.23 Chicken Coop Annual Bazaar, Bothell
11.29-11.30 Holly Jolly Holiday Market, Thomas Farms, Snohomish
December -
12.7 - Dickens Craft Fair, Lake Stevens-
12.14-12.15 - SnoCo Holiday Artisan Fair, Monroe
Please feel free to email or visit me on social media!